PELHAM / FONTHILL
WELCOME TO COUNTRY LIVING IN PELHAM
WELCOME TO RURAL LIVING IN PELHAM
Pelham could be the most under-rated and undiscovered gem in the Niagara region. It offers the most in terms of landscape well beyond any other area in Niagara. The heart of this area is Short Hills Provincial Park which is a recreational paradise. As its name infers, the park is full of small steep forested hills and lush pastoral valleys with a plethora of meandering creeks. The area was created by a glacier carving its way across the escarpment during the last ice age. The park covers an area of 1600 acres and offers its visitors a space for running, hiking, bird watching, photography, mountain biking, horseback riding, and cross country skiing.
These hills extend beyond the park boundaries and offer some of the most beautiful rural homes and horse farms for sale around and in Fonthill. Pelham communities have a range of opportunities to experience country living to the fullest. From extraordinary outdoor activities, artesian galleries, antique stores, restaurants, roadside fruit stands where the bounty of the local farms and orchards can be purchased directly from the producers and much, much more.  For the best of rural living, be sure to visit Fonthill, Ridgeville, Fenwick, North Pelham and Effingham.  We would highly recommend searching here for a country home or equestrian property.
Most people have heard of the boutique little town of Fonthill.   Located at a unique point on the Niagara Escarpment where, at within a one-kilometer stretch, on HWY #20 you can see for miles in all four directions.  Heading east into town along Hwy #20 you can see the Niagara Falls Skyline.  Just west of town as you past Effingham Street you can see northwest clear to Beamsville and Grimsby.  Where Effingham Street meets HWY #20 looking south can see across Lake Erie to the beginnings of the Appalachian Mountain in New York state.  And finally just a few hundred meters north of HWY #20 on Effingham Street, there is a clear view across lake Ontario to the Toronto Skyline.
If you are looking for spectacular drives along winding country roads passing by quaint hobby farms, orchards, and forested areas where true country retreats abound, for true peace and quiet, be sure to explore rural homes for sale in Fonthill and the entire area of Pelham.
Interested in finding a country home or horse farm in Pelham? Contact us today!
For more information on these communities, you can visit our Niagara sister site here.
RURAL HOMES FOR SALE IN PELHAM & FONTHILL
Flamborough is a fantastic area for families and gorgeous place to retire. Below we welcome you to explore country home listings currently on the market. We of course also offer you horse or hobby farm for sale in Flamborough – some of the best facilities in the province can be found here. 
Country Homes & Rural Properties For Sale in Pelham & Fonthill
DISCOVER PELHAM & FONTHILL
Here are some helpful links to help you learn more about rural living in Pelham & Fonthill.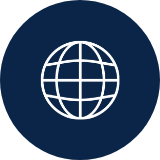 TOWN WEBSITE
Click here to visit the town's official website.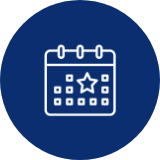 CALENDAR
See what events are happening here.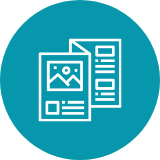 EXPLORE
Discover recreational activities & attractions.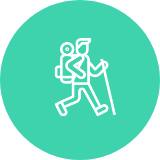 HIKING TRAILS
Explore different hiking trails from www.alltrails.com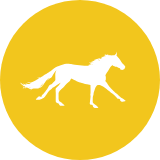 HORSE BARNS
Find nearby horse training & boarding barns in the area.
VISIT ANOTHER NIAGARA COMMUNITY