Getting your country home ready for sale can sound like a daunting task. It feels like there is so much to do and not enough time to do it on top of everything else you have going on.
And if you are thinking about selling your home, you've likely turned to Google for some advice.
As such, some of the tips we offer in this article will be old hat to you. And some will apply to any type of home. But, as is the case for rural homes, there is always a little bit extra to do.
So, here are our tips for being the most prepared when it comes time to sell your country property.
1. Home Touch Ups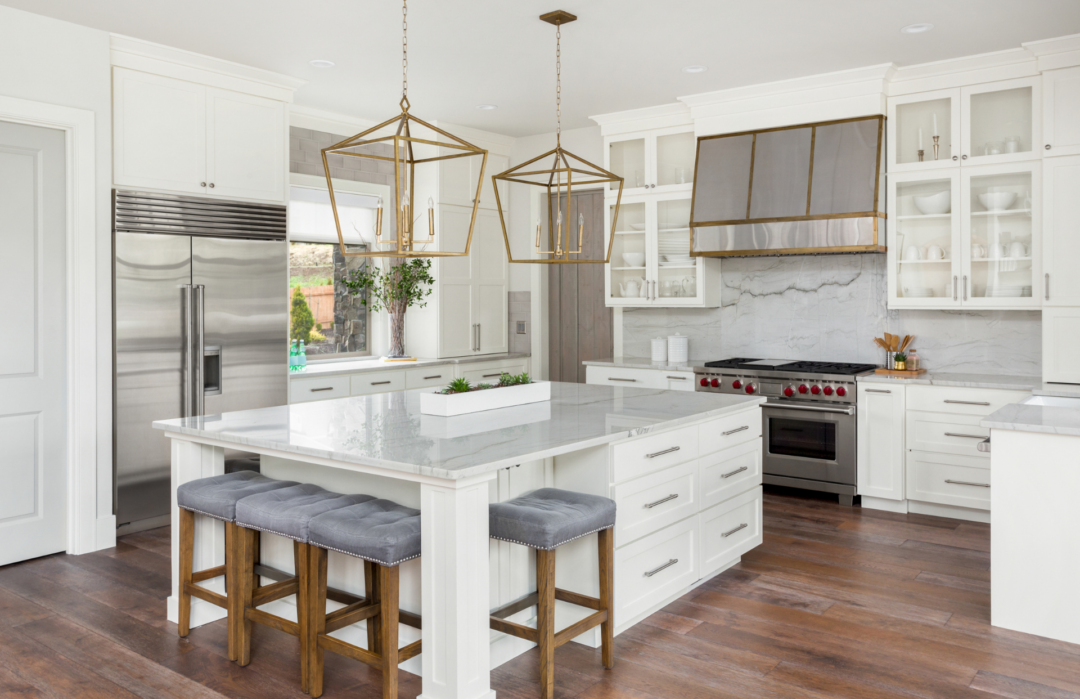 We'll begin inside the home.
Your aim should be to showcase your home at its best… I don't know if a more obvious statement has even be written but there you go.
To be frank, this is where a good chunk of the value is going to be perceived by the buyer. They will be walking into the home ready to judge whether or no the home is deserving of the price you are asking.
Touch-ups will depend on your budget, so we'll break it down in two ways.
For those with larger budgets:
Ideally focus on updating your kitchen, bathrooms, flooring and painting, if needed.
Within reason, these items can really add value to your home.
Also, try to avoid grey laminate flooring. It is being overused and starting to look mildly dated. It also doesn't look great in country properties as it is quite an urban and suburban trend. Opt instead for rustic colours, light, like a pine or rustic brown depending on the rest of your home.
If you do want grey tones, go for something similar to smoke wood fusion from home depot. Some examples:

If there is nothing to update upstairs, you could look to adding value by finishing or updating your basement as well. Possibly adding in another bathroom if you only have one or one and a half on the main floor.
For those with smaller budgets (or for those with larger budgets that want to do more).
A fresh coat of paint can go a long way!
Keep colours neutral and light.  It can be tough for a buyer who likes a cleaner, natural look to appreciate a room that is painted in loud or dark-toned colours. It is easier for a buyer who likes loud colours to visualize those colours on a "blank" canvas, so to speak. You want to create an environment that welcomes a buyer to imagine themselves and their furniture in the home.
New outlet and light switch covers.
This might sound silly but it is a great, and inexpensive way to make your home look more fresh and updated. Especially when the walls have a new coat of paint on them.
Update light fixtures. 
Modern light fixtures can really change the look of a room. Something to consider!
Remove dated window coverings (please)!
You know those dated, sometimes velvet-like drapes that blocks out any semblance of the sun? Yes? Those have to go. It does nothing to showcase your house in a good light (pun intended). The same goes for the thin horizontal blinds or even those vertical material ones. Blinds can be purchased from Home Depot for a very reasonable price and make the entire room look so much better.
If you can't update the whole kitchen, consider updating these items:
Painting the Cabinets – Painting your cabinets can be an excellent way to refresh a kitchen. But if you decide to do this, don't cheap out. You can get some beautifully looking painted cabinets but the right paint and painter is essential for this.
Updating Cabinet Hardware – if you have very dated cabinets and don't want to paint them, don't go ultra-contemporary. Just go with something simple that looks better, newer.Some examples for you:
Caulking, caulking, and more caulking. 
It doesn't take a lot to re-caulk around your bathtub and or kitchen sink. I recently showed a property (priced at close to $1 million) that needed re-caulking around the shower and tub surround. Re-caulking is such an easy and cheap fix that there is no excuse to not have it done (especially if you are asking a higher-end price for your home). It makes a bathroom look clean and pristine!
Removing old carpet.
Sometimes a lucky few have hardwood under that old carpet. If your home does have old carpet over hardwood flooring… RIP IT UP and let that hardwood SHINE. No one, and I repeat no one, likes those brown, yellow and green (sometimes all those colours combined) carpets from back in the 60s. I find it hard to believe it will be a trend to reemerge in the future.
Clean carpets.
If you don't have hardwood flooring under the carpets and don't want to spend money on updating the floors, definitely have your carpets cleaned before pictures and showings begin.
2. Spending Money on Utility Systems and Home Exterior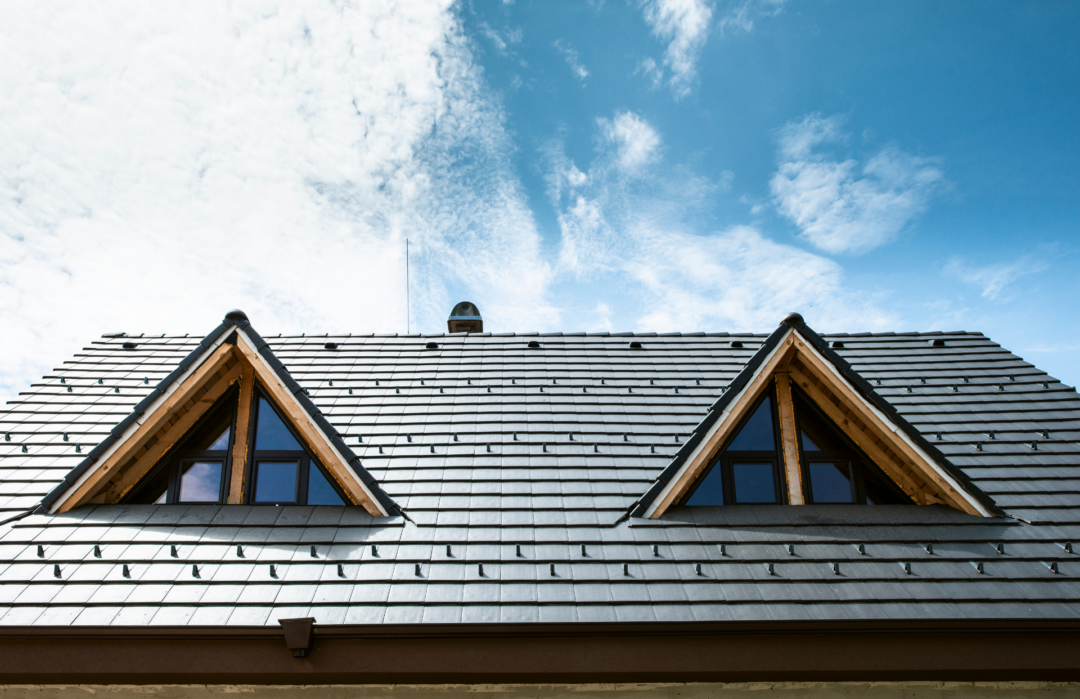 Updating essentials like roof, windows, air conditioning unit, furnace, likely won't get you more money for your home and aren't necessary to sell your home either. It can help when it comes to negotiating though. Especially if these items were in need of being replaced!
Buyers often ask the age of the roof so if you are getting to that 25-year mark on your shingles, it might be a good idea to have the roof redone.
If you live in a solid brick home (lucky!) And the brick needs some work – like repointing – it can be worth doing. Again, not so much to add money to the sale price but to present a clean, well cared for home that you know is worth negotiating to or close to your sale price.
3. Declutter & Depersonalise
I know… 'Tidying Up With Marie Condo' and 'The Home Edit' on Netflix has everyone, and every article, recommending you declutter and reorganize your life.
You know, I know, every now knows, that decluttering, reorganizing and depersonalising your home is an essential part of getting your home ready for sale. So I won't go in to too much detail here.
You are moving after all, so why not get a jump start on packing up the non-essentials.
As much as you might like your collectibles from your world travels, the buyer doesn't need to see all of them. Try to "refresh" your shelves with these styling tips from McGee & Co. (Pictured Above). The rest can be boxed up and ready for your move.
An article I read years ago said it best. "Think Hotel Room", yes it is decorated [and furnished] but it is not overly personal". That should be your aim.
Here is a great before and after example from ClutterflyInc.

Now, finally, let's move on to the more country-side of things!
4. What to do About Outbuildings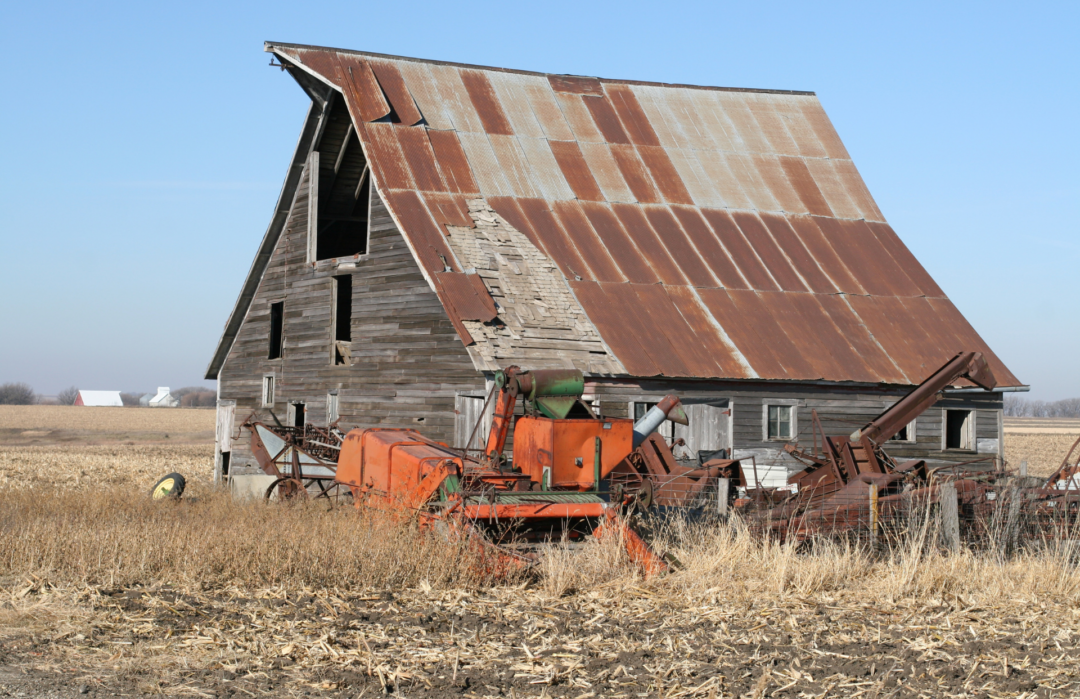 You really need to put yourself in the mind of a buyer that is seeing your property for the first time.
When they drive up your driveway what will they see? A neat and tidy property or one cluttered with old bits of machinery, wood scraps and junk? What would you rather see driving up to a property you might purchase?
I know that when you're living in the countryside things seem to need constant repairing and it's easy to let things pile up. But if you can, try to declutter around the exterior and do your best to organize the interior prior to your sale. Or at the very least, move the junk out of sight for the time being!
Besides, if there is debris, more times than not, a buyer will ask for the seller to leave both the interior and exterior in a "debris-free" condition in their offer. You may as well get a jump start on that before you list.
Now, outbuildings often need work but if you need to focus your budget on fixing only a few things, I still say stick with the home. Sure, if there is a gaping hole in the roof of your barn and you're able to fix it up, do so. But if your budget is limited, again keep the focus on doing some things inside your home.
5. Landscaping & Lawn Maintenance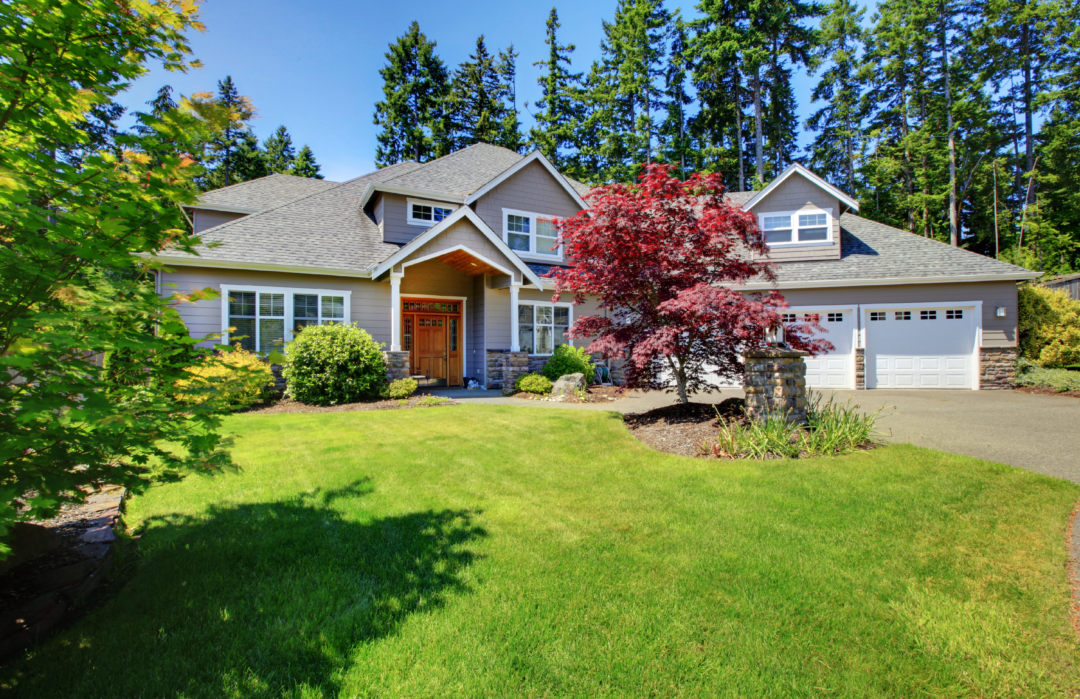 Our advice would be not to spend a lot of money landscaping.
If you have the budget to add in some sort of deck or seating area to your back yard, that would be fabulous. But if not, don't spend the money on an expensive landscaping job.
Landscaping is something you should really only spend money on if it is something you get to enjoy.
Now, having said that, if your yard is in disarray, a clean up here would be necessary.  Trust me, I get it.  I was not gifted with the skill of keeping plants alive even. I am barely keeping a small cactus inside our house alive. So, if you are like me, just aim to keep your yard neat and tidy. 
The grass MUST be mowed. At least around the property and other lawn areas. If you have a good chunk of your property naturalized, that's fine but try to keep grasses, vines and plants around the house under control.  If you can, plant a few flowers around the entrance of the home as well.
Potted flowers at the front entrance can go a long way to adding curb appeal too. They just need to last long enough for pictures and showings!
Keep your driveway plowed in our snowy winters as well as walkways to the house and paths to outbuildings, barns and the like.
If your property looks run down and overgrown with weeds it leaves a bad first impression for the buyer.  They may think the rest of the property and home is going to be in the same state, even if it isn't. They may be thinking there are things they can't see that should worry them.
A house that looks loved, will be loved.
6. Records & Documentation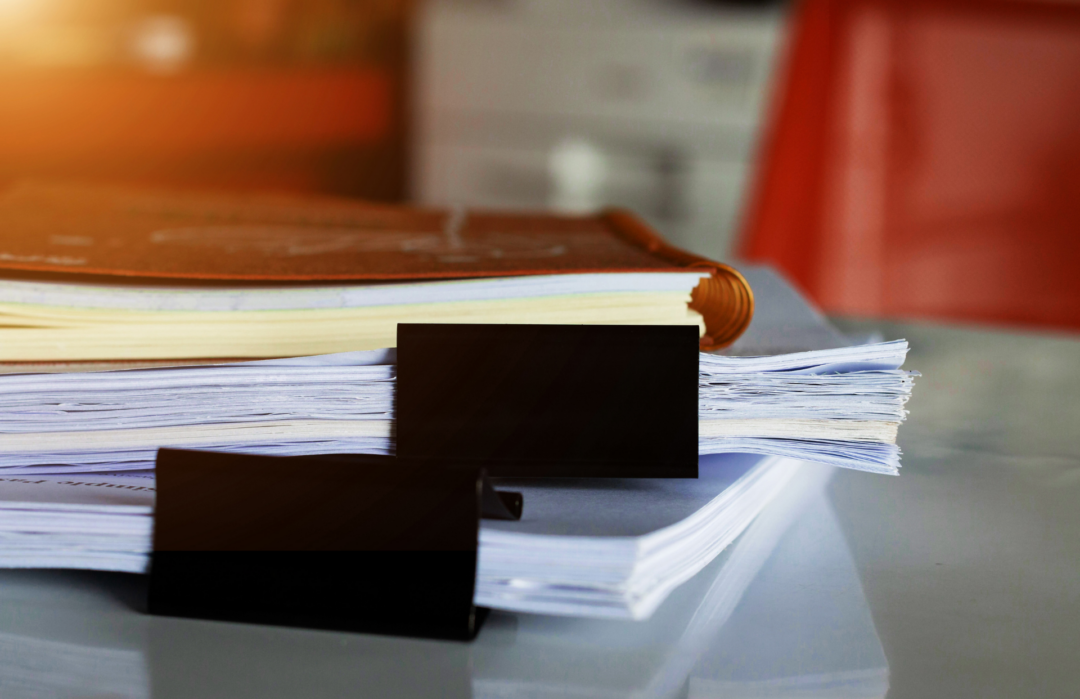 Ok, I know I said you need to declutter but there are certain types of paperwork and documents we WANT you to keep around.
Here are some examples of items you might want to provide to an interested buyer.
Septic System and Well.
If you keep your documents on well and septic systems, A++ for you! These documents are helpful for buyers, cooperating realtors and inspectors when looking at rural homes.
Documents to keep on your septic and well can include;
Where the septic and well are located (if it isn't obvious)
When the septic was last pumped
How often the septic has been pumped during your ownership
A record of water quality tests
If you have documents on when the septic was built, that's even better. Not mandatory but if it is a newer system, a septic certificate should be kept on file.
Utility Information.
If you are willing to share utility cost information that is a fantastic bit of detail to provide to new country home buyers. This way they feel more prepared and confident about putting in an offer.
Easements & Zoning.
If there are any easements on the property, your realtor will likely need some sort of record for that. Or your realtor can easily retrieve this from your local municipality. Having zoning information, as well as any environmental restrictions on hand is also helpful. But again, this is easily retrieved and confirmed by your local municipality.
Tax Information. 
Annual property taxes will be needed prior to listing your property.
If you are part of any rebate programs(E.G. Managed Forrest Tax Incentive Program) you can provide this information as well. You don't have to necessarily say how much of a rebate you get. This may only be applicable to you anyway. However, mentioning you are part of the program is good so buyers know it might be something they can apply for as well.
Property Updates.
Any recent updates you've made to the property can be shared with your realtor and kept on file as well – especially the expensive ones. For instance, if you have recently had the roof re-shingled, or furnace and a/c updated you should share those details with your realtor so they can make it part of the listing and listing notes.
Well, we hope this article helped give you some idea of what you might want to get ready for your country home listing. We, of course, would be happy to help with this. You can download our listing package here for information on what we offer our clients and their country home listings!