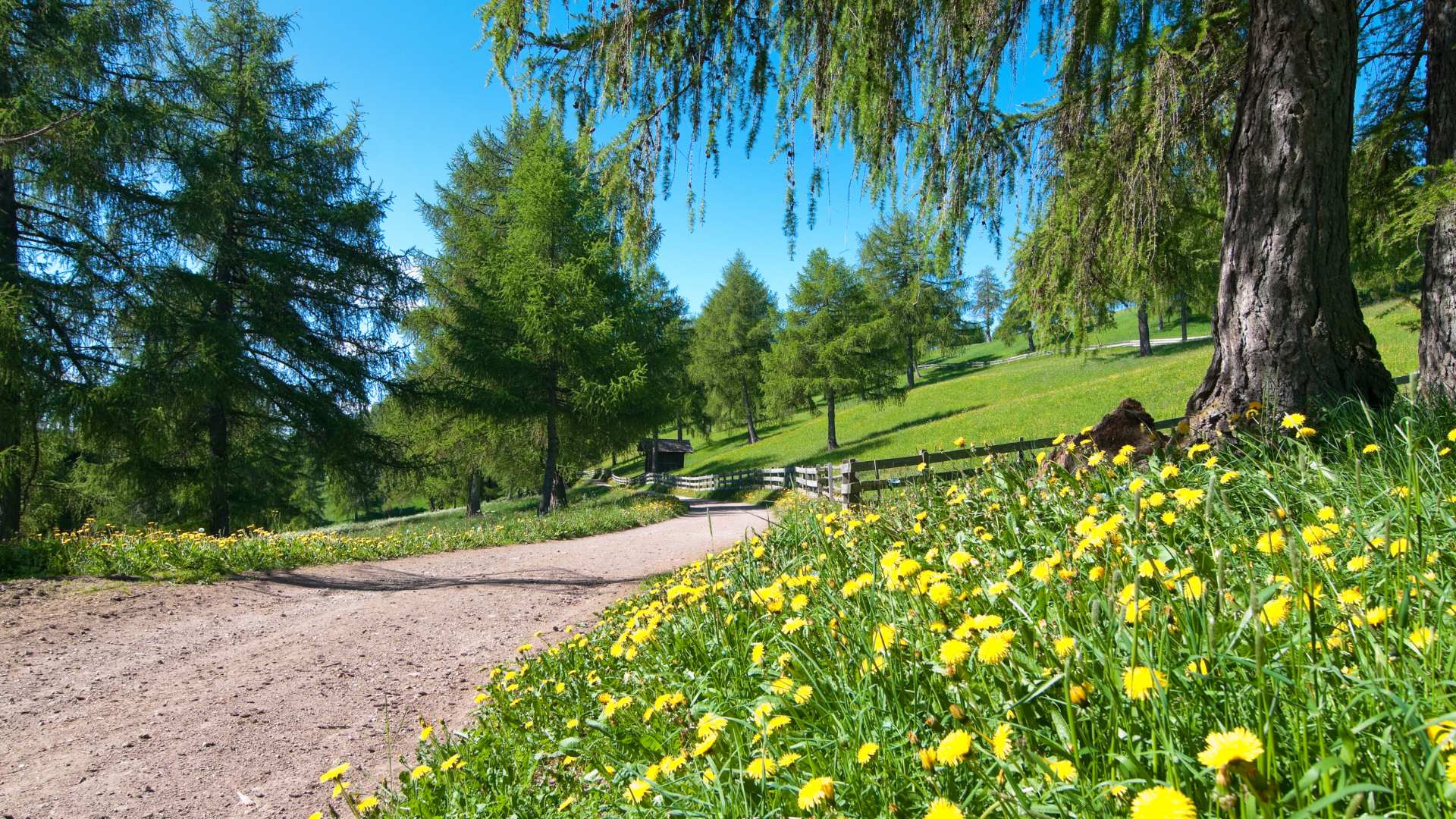 What does it really mean to live in a country home and outside of the city? 
If your reading this article you are likely considering what it would be like to live in the countryside, have already made the decision to do it, or are just dreaming of escaping the city and starting a new chapter of your life in the serene setting.
This can look very different from person to person.   
Some people envision a place with a small barn or workshop for hobbies, tinkering or housing their toys.  Others dream of having some animals or a big garden where they can be a little more self sufficient. We even have a few gentlemen clients that just like to smoke a cigar while riding around on their lawnmowers for a few hours on the weekend.
Then there are those that want a larger property where they can run more of an operation or business. Maybe in horses or some other livestock like cows or sheep.
We recently helped a family purchase a property where they did non of that and instead naturalized an entire section of their acreage. They planted over 2000 trees and have a trail system running through it simply for walking and enjoying their land.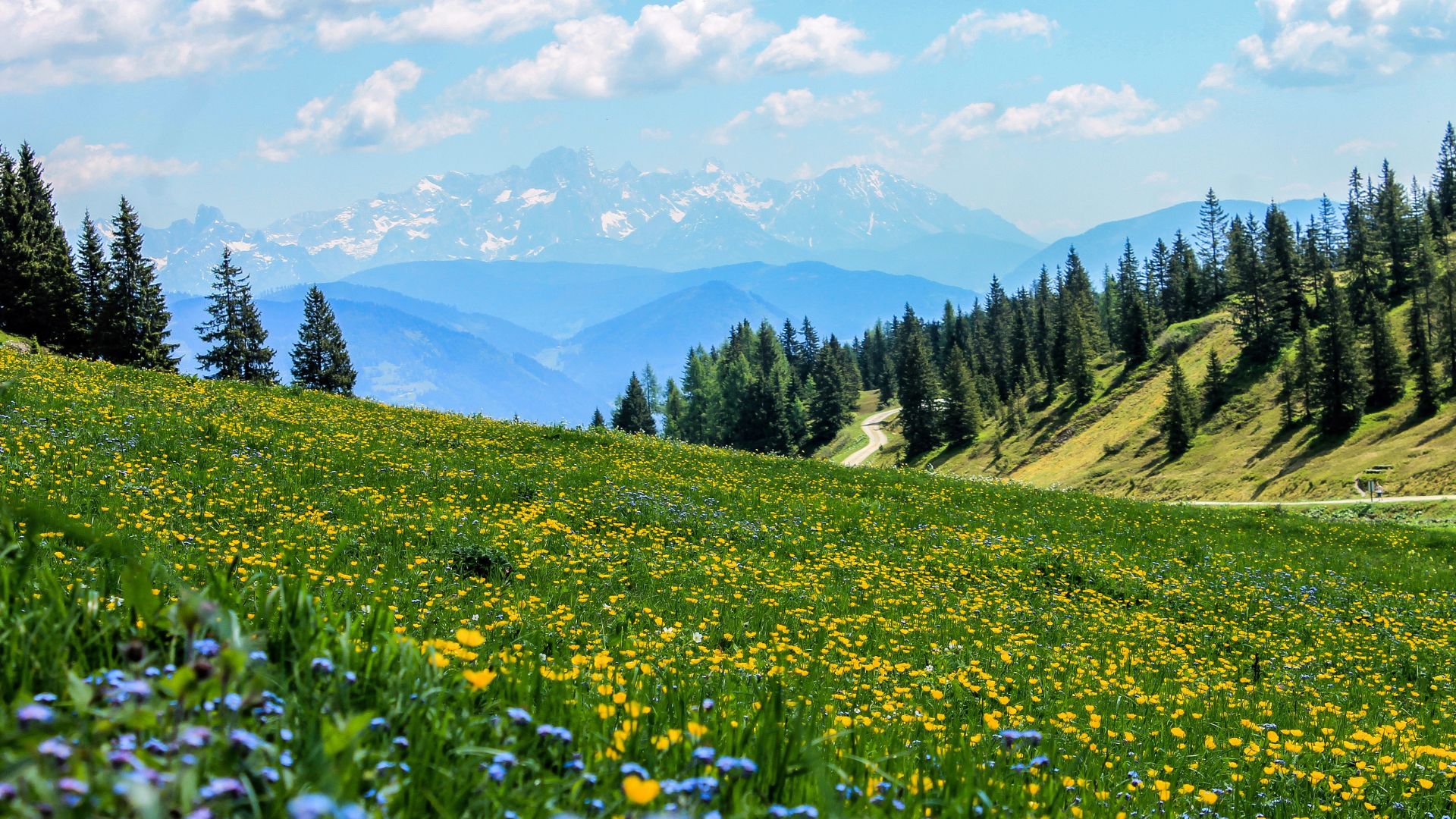 There are many different reasons people desire a little more space and a lot more privacy. And a country property is exactly where you'll find it.
Of course, it means more time outdoors, pretty scenery and quiet evenings.  But these are all examples of what people do with their properties, but there is a deeper question of what does it actually mean to them and their families. 
If you were to ask people what it truly means to them you will find its EXACTLY what YOU are searching for.
We all want some sort of connection.  Some people would hate to live in the country, they want the city, the buzz, the restaurants and all the action.  For them that is the connection they want.  Living in the country offers a deeper longing for a connection with the earth and the natural world.  This is a connection with the circadian rhythm, the seasons, the weather, the plants and animals that cohabitate with you on your property.  The chance to connect with family and friends in a more grounded environment.  This is that type of connection those living in the countryside have. 
When you wake up in the morning, trade in the ever present hum of traffic, your neighbours car alarm going off, the garbage truck, the construction workers banging their hammers on the neighbours roof or the framing crew building the subdivision close by for stepping outside to hear the breeze in the trees, the symphony of birds chirping, or the gentle call of your animals as you head down for morning feeds. 
When you arrive home, you trade in awkward conversations with your neighbours for meadows and a scenery that changes with the seasons.
There is a lot of research that suggests being in nature has great positive psychological effects. A study done in 2018 showed that between 10 – 50 minutes of time spent in nature can reduce stress levels shown by a measurable reduction in cortisol – a stress producing hormone. Imagine what it can do when you live in a more natural space.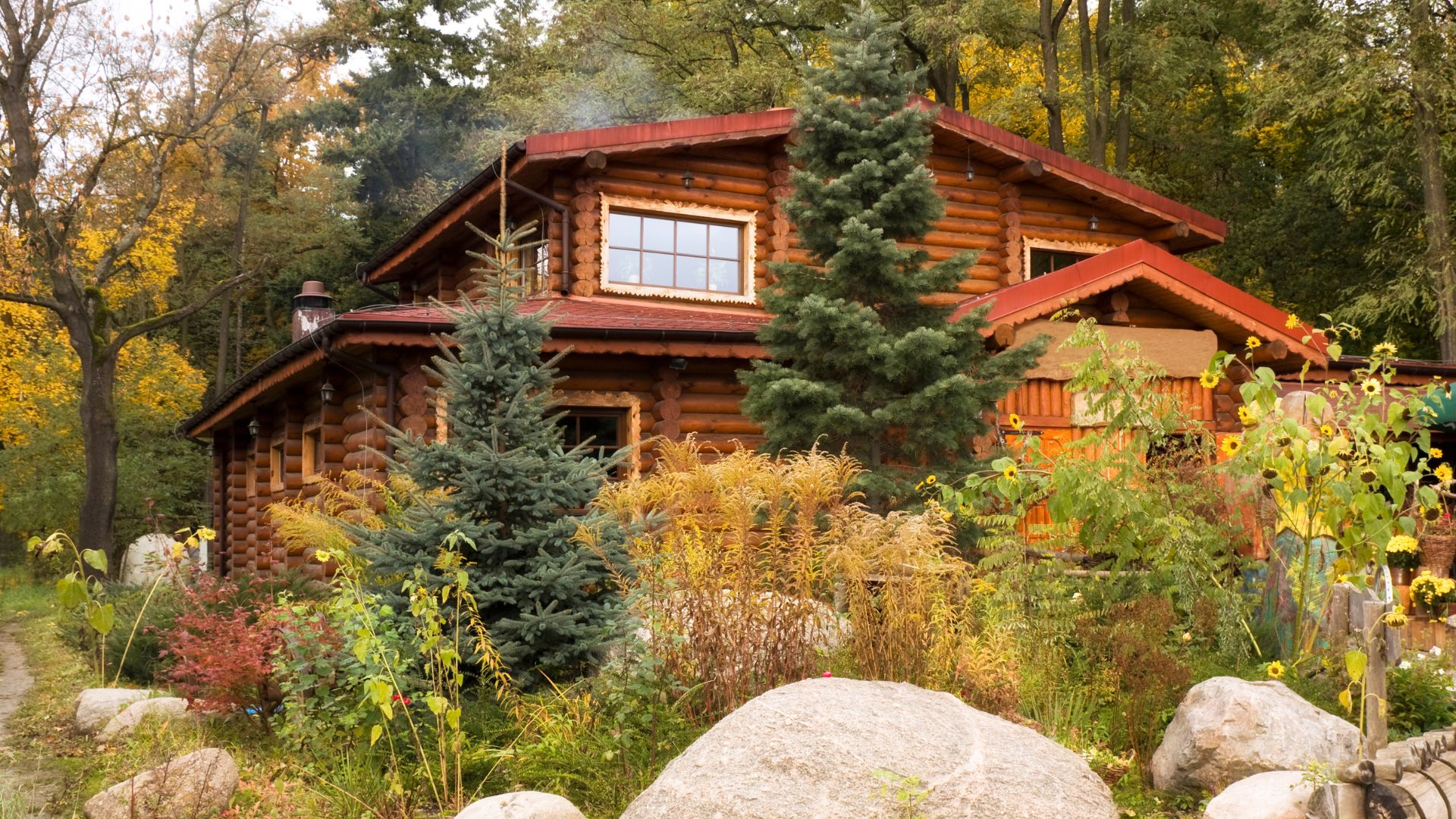 When you eat a large fast food meal how do you feel?  Usually not very good, but you want to keep eating because your body isn't getting what it needs.  How do you feel when you eat a healthy and wholesome meal?  Usually you feel satisfied!  You don't need to over eat. You feel good because you gave your body what it needed and you feel content. 
Contentment is much easier to find when you are in an environment where you have more connection to nature, connection to family actives and lower levels of stress.  When your sitting on your porch or deck in the evening overlooking the nature on your property, hearing the crickets, the frogs, an owl or the song birds singing their final notes of the day, you can't help but feel a sense of contentment.  The trees, the meadows, the pastures, the animals, don't judge you for how much money you have, the clothes you wear or the car you drive. You accept things as they are and you feel accepted. This is contentment.
There is a lot of noise in the world, and no-one can avoid it completely. However, having your home be a reprieve from the urbanised world gives you a tremendous sense of peace.   
Peace in its definition means freedom from disturbance.   
There is an endless list of benefits from finding peace that range from the psychological, physiological, and spiritual.  A place to reflect, clear the mind, find your creativity, the list goes on and on. If you haven't laid in a hammock between a couple of trees in the country side on a lazy afternoon, I highly recommend you try it, you will find peace there.
Peace comes when you find connection, lower stress levels, and are content with your life in the moment. 
This is what is really means to escape the city and live in the country.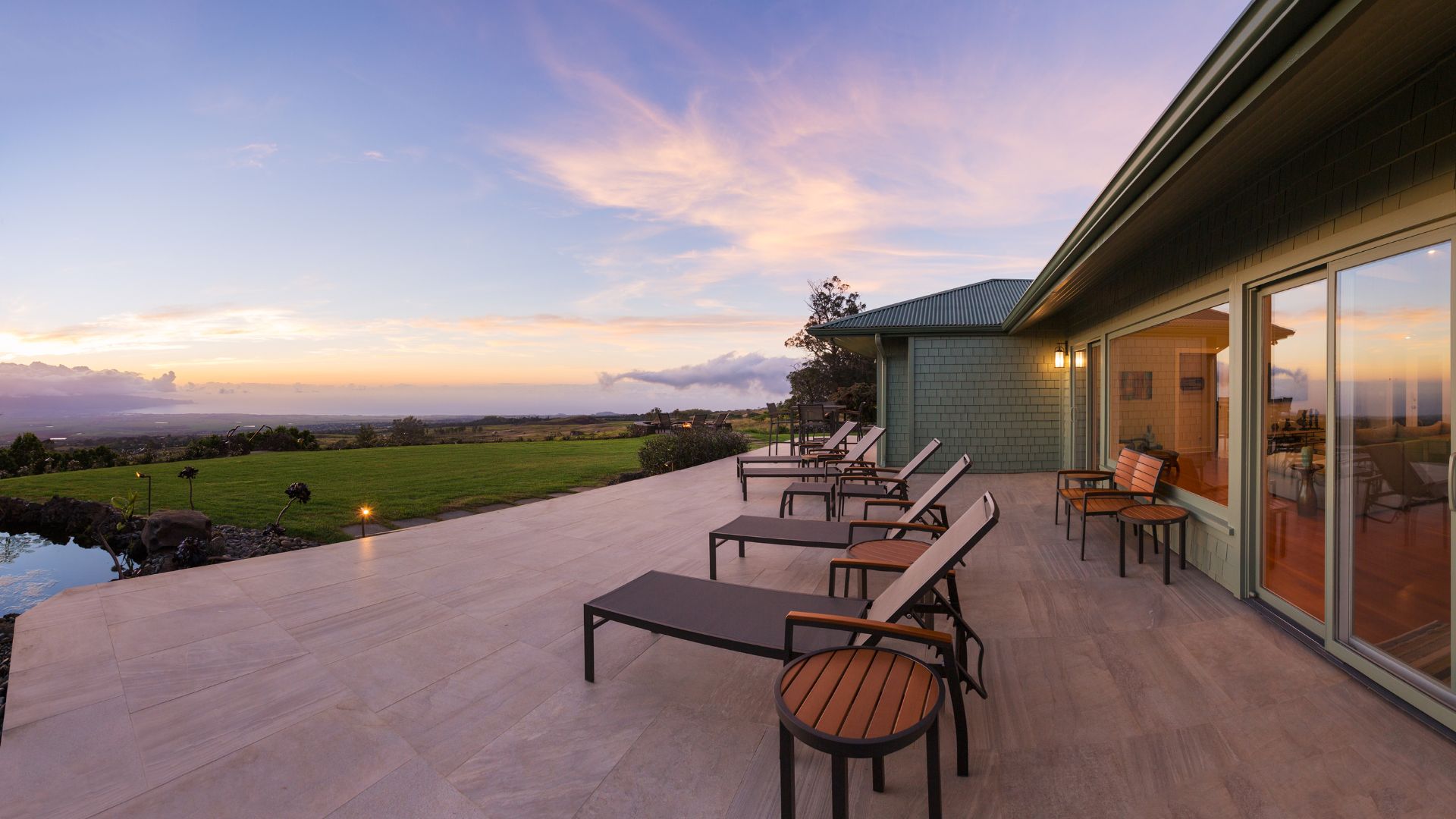 If you have read this far then there must be a part of you that truly resonates with this vision.
The brokerage we are part of has a motto – live life on your terms. And we often talk about what that means for us, our clients and our families in our Monday morning team meetings.
On Monday we looked at the below chart. It is sobering chart and gets us every time.
It shows how much of your life you have already lived and what you have left … all laid out in plain black and white. If we didn't know before, the chart definitely helps to show how short life can be and how precious our time is.
If you are thinking of doing something for yourself, like making an escape to the countryside, don't wait. Start your search for your little slice of heaven and start enjoying where you live sooner rather than later.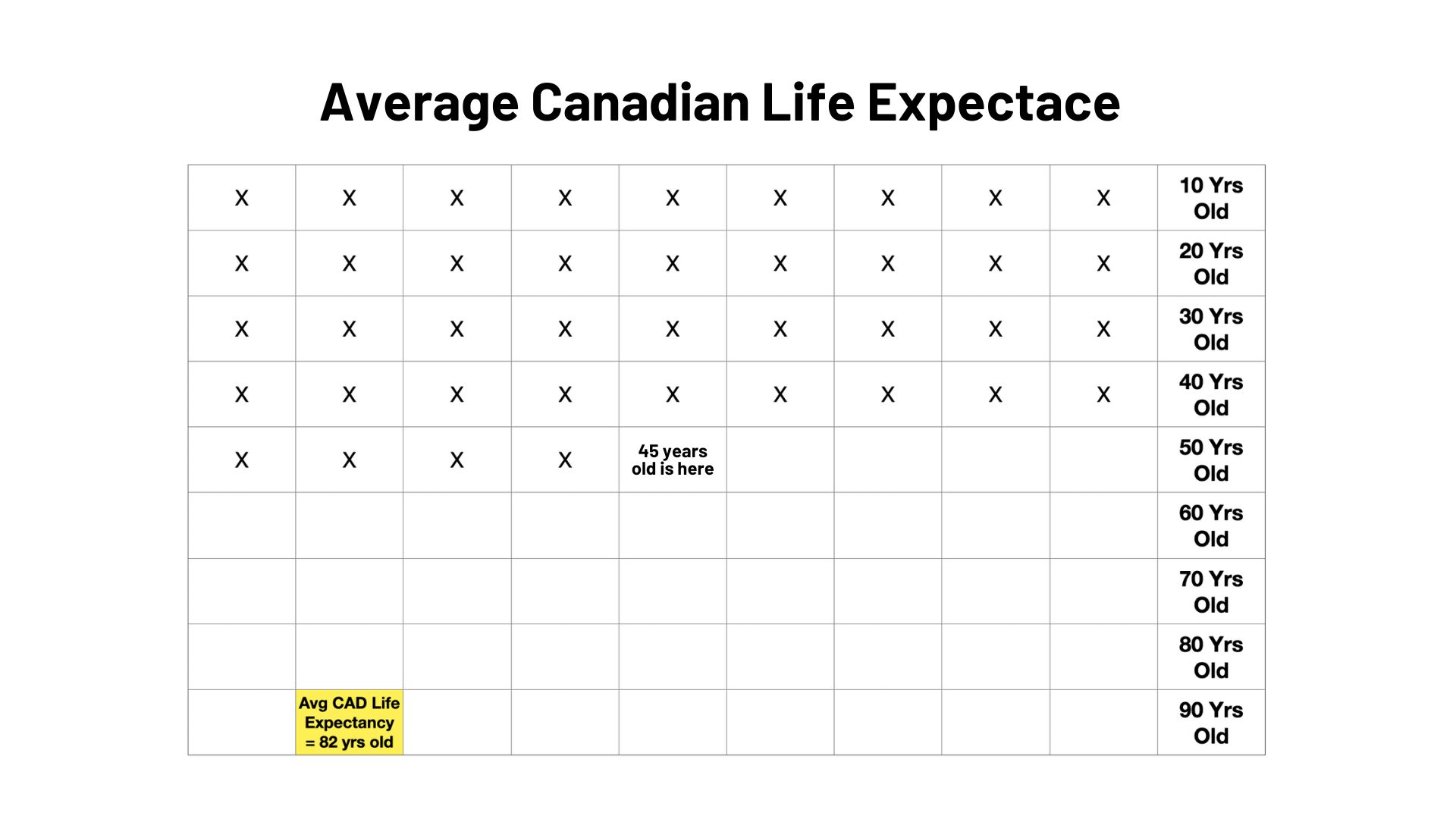 If you're not sure where to start, we recommend downloading our FREE Guide to Buying a Country Home in Ontario here!
Alberta guide coming soon!